THE COVERUP FILM PRESENTS: REEFS AT RISK
Set on the beautiful beaches of Hawaii, "Reefs at Risk" explores the harmful effects some sunscreen chemicals have on coral reefs and marine life. In order to protect this fragile ecosystem, Hawaii strives to ban a commonly used UV chemical, called oxybenzone, and hopes that other states and nations will follow.
"The cinematography! The sound! The editing! Absolutely wonderful! It will shake the world!"
– Dr. Craig Downs, Executive Director Haereticus Environmental Lab    
WHAT YOU CAN DO TO HELP:
Protect coral reefs and marine life by changing your sunscreen! Stop using products with oxybenzone, wear a hat, cover up with sun clothes and use sunblocks with non-nano zinc or titanium dioxide. You can find safe alternatives at your local health food store, Target and some ABC stores. Click HERE for an eco-friendly sun guide.
Contact your representatives and tell them why this issue matters to you.  Legislation is on the horizon!  In the meantime, help educate others about this issue by sharing "Reefs At Risk" with your family, friends, colleagues, clubs and organizations. Tag us on Facebook, Instagram and Twitter and use the hashtag #ReefsAtRisk.
Make a tax-deductible donation to support our outreach and help this film be seen at more festivals, grassroots screenings and events. Your support will also help us run ads to get this important information in the hands of everyone – for free!

CREATING AN IMPACT: It's going to be a hot summer for our coral and although we may not be able to dial down the ocean's temperature, we can easily eliminate a toxic chemical that causes coral to bleach at a lower temperature by eight degrees fahrenheit. The chemical "oxybenzone" also prevents coral reefs from recovering after a bleaching event has occurred, which threatens many species and the millions of people who depend on them for their food and income.  We can't wait for legislation to move on this issue, we need consumers to become informed and vote with their dollar.
Reefs At Risk has been viewed over 100K times on Facebook and been shared more than 2,441 times as of this writing. It was featured in a Washington Post Express Ad, Mother Jones Magazine and was linked in an article in Vogue. It's been seen by five prime ministers/presidents and has already been screened in classrooms in Belize. The filmmakers also presented a webinar with NOAA. Be sure to follow our social media pages to stay updated!

HELP US SHINE A LIGHT ON MORE TOXIC CHEMICALS! "Reefs At Risk" was made possible with support from The Redford Center and the New York Community Trust. Filmmakers Lynn Pelletier and Malina Fagan, a mother-daughter team from the Big Island of Hawaii, were one of 6 teams chosen from 282 Redford Center grant applications for their feature film "THE COVERUP," which explores the personal and environmental effects of the toxic chemicals found in everyday cosmetics and personal care products (like shampoo, deodorant, toothpaste, etc.) They developed "Reefs at Risk" to raise awareness of this timely issue and to raise support for their feature film, which is currently in the making.
Click below to see a development trailer and contact us if you are interested in becoming involved.

Thank you for your support!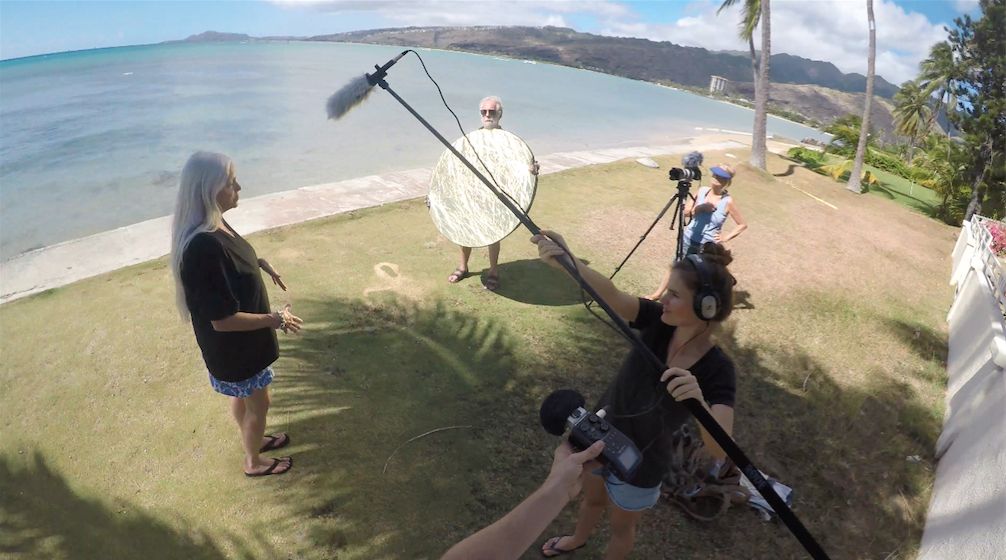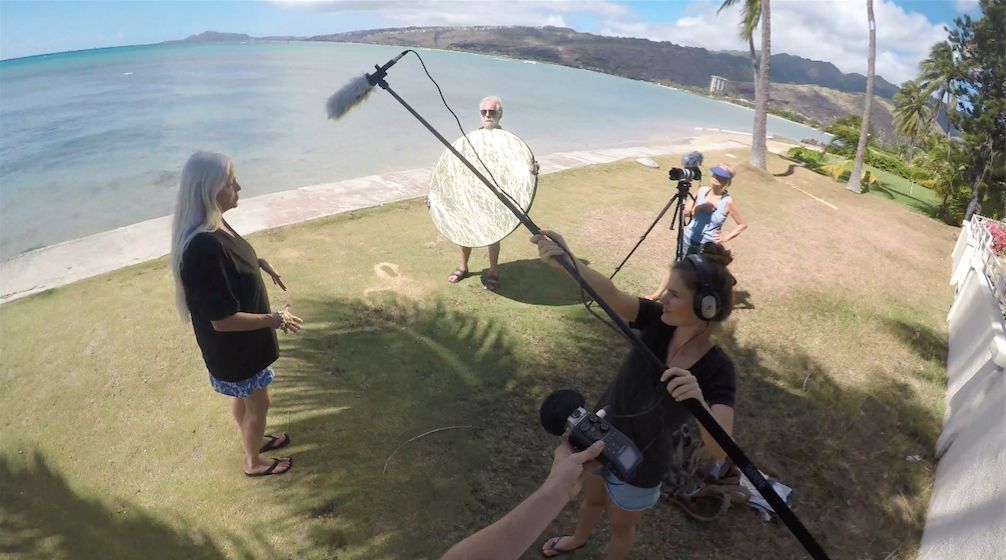 Follow us on Facebook, Instagram and Twitter for updates and information on toxic chemicals in cosmetics and personal care products.