From the makers of The Coverup Film comes "Reefs At Risk"
Set on the beautiful beaches of Hawaii, "Reefs at Risk" explores the harmful effects some sunscreen chemicals have on coral reefs, marine life and people. In order to protect this fragile ecosystem, Hawaii lawmakers pass a bill to ban the sale of sunscreens with oxybenzone and octinoxate, and hope that other states and nations will follow.
"The cinematography! The sound! The editing! Absolutely wonderful! It will shake the world!"
– Dr. Craig Downs, Executive Director Haereticus Environmental Lab    
WHAT YOU CAN DO TO HELP:
Protect coral reefs and marine life by choosing to wear sun-protective clothing and sunscreens with non-nano zinc oxide. Many sunscreens are now being labeled as "reef safe" when they are not! Read your labels – if they contain any of the following ingredients the product is

not

reef safe: oxybenzone/benzophenone, octinoxate, octisalate/octocrylene, homosalate, avobenzone, ethylhexl methoxycinnamate, parabens, retinyl palmitate, and fragrance. Our friend Katie Kimball at Kitchen Stewarship has tested 120 mineral sunscreen brands on her family over the past 10 years. Click here to read her thorough Natural Sunscreen Review 2021: The Best Natural Zinc Oxide Sunscreens (Better than EWG!)
Contact your representatives and encourage them to ban sunscreens with oxybenzone and octinoxate (and the other chemicals listed above.)   There are many safer alternatives!
Help educate others about this issue by sharing Reefs At Risk with your family, friends, clubs and organizations. Tag us on Facebook, Instagram  and Twitter @thecoverupfilm and use the hashtag #ReefsAtRisk.
Become an outreach partner/sponsor or make a tax-deductible donation to support our outreach and help this film be seen on more airlines, cruise ships, TV stations, at more film festivals, online and at grassroots events.
MAHALO TO OUR REEF SAFE PARTNERS
*These reef safe brands have partnered with us to protect reefs by funding our outreach programs and/or providing sunscreen samples for distribution.
CREATING AN IMPACT: Reefs At Risk has been screened internationally, won awards at several film festivals, and been seen by over two million people online. It has been featured by Upworthy, is currently on all flights on Hawaiian Airlines, and helped get legislation passed in Hawaii to ban sunscreens with oxybenzone and octinoxate from being sold in the state by January 1, 2021. The film was featured in the Washington Post Express, the LA Times, Mother Jones Magazine, EcoWatch, was linked in an article in Vogue, and has been featured in many local newspapers. The filmmakers have done numerous talks and sunscreen swaps at community screenings throughout Hawaii over the past year, presented a webinar with NOAA and have gotten their film shown in classrooms in Belize.
We are currently working to get this film seen by more people both locally and internationally: in schools, on more airlines, TV stations, cruise ships, and in hotels throughout the state. If you are interested in helping us translate Reefs At Risk into another language, get in touch with us! Follow our social media pages to hear about future screenings and sunscreen swaps near you. 

It's going to be a hot summer for our coral and although we may not be able to dial down the ocean's temperature, we can easily eliminate toxic chemicals in sunscreens that cause coral to bleach at a lower temperature by eight degrees Fahrenheit. The chemicals "oxybenzone" and "octinoxate" harm the reproductive ability of coral and prevent reefs from recovering after a bleaching event has occurred, which threatens many species and the millions of people who depend on reefs for their food and income.  We can't wait for legislation to kick in, we need consumers to become informed and to vote with their dollar!

HELP US SHINE A LIGHT ON MORE TOXIC CHEMICALS! "Reefs At Risk" was made possible with support from The Redford Center and the New York Community Trust. Filmmakers Lynn Pelletier and Malina Fagan, a mother-daughter team from the Big Island of Hawaii, were one of 6 teams chosen from 282 grant applications for their feature film "THE COVERUP," which explores the personal and environmental effects of the toxic chemicals found in everyday cosmetics and personal care products (like shampoo, deodorant, toothpaste, etc.) They released "Reefs at Risk" to raise awareness of this timely issue and to help influence legislation in Hawaii.
Click below to see a development trailer of our feature film which is currently in production. 

Thank you for your support!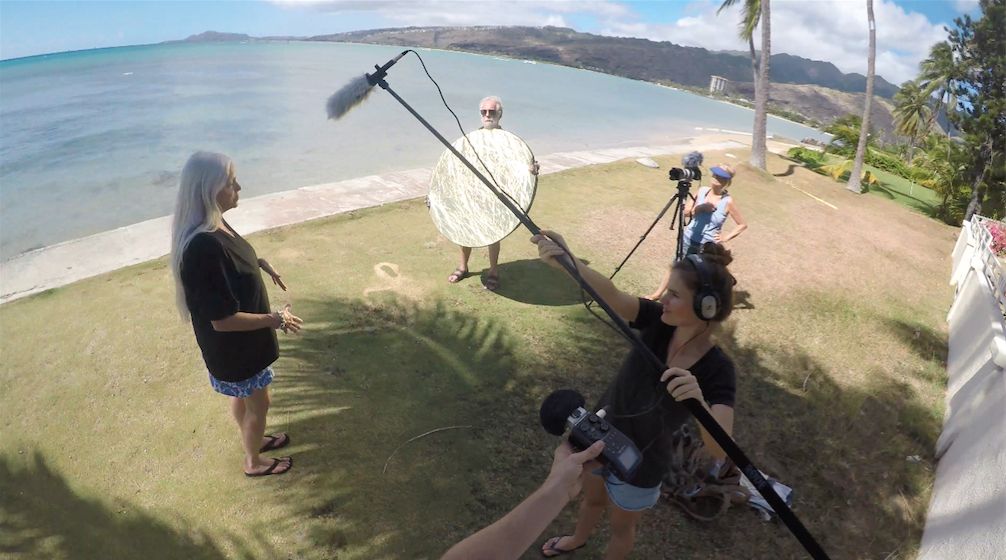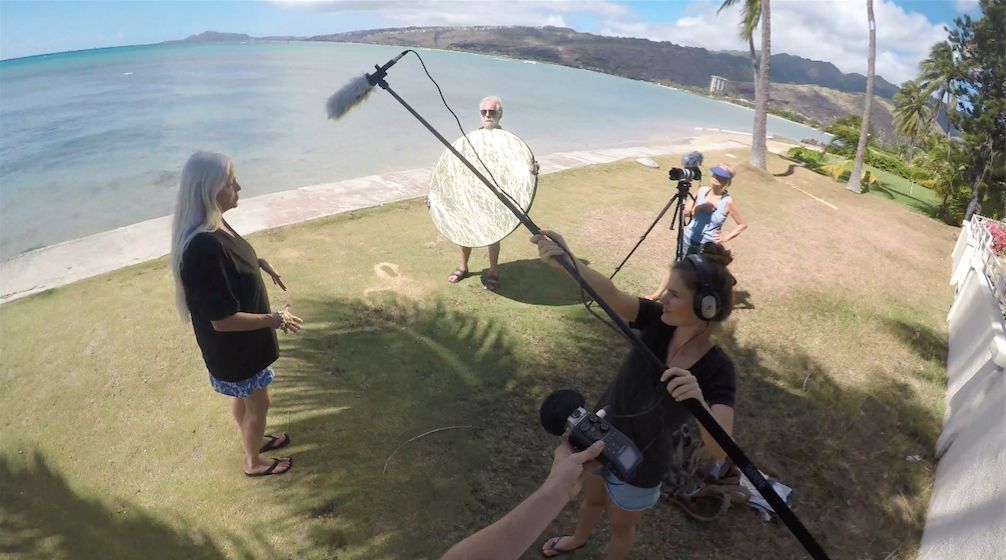 Follow us on Facebook, Instagram and Twitter for updates and information on toxic chemicals in cosmetics and personal care products.